Inspiring concepts, intelligent analysis & beautiful design.
We have been forecasting and publishing design, colour and material insight for more than 20 years. Each season we launch four design directions in our own publication, MIX Magazine. With engaging narratives and informed colour palettes, these are our creative interpretations of the how the big-picture drivers will emerge aesthetically.
Through creative concept, expert industry panels, and analysis of how drivers and outcomes differ across geographic regions we are confident in the business and creative value of our directions.
Our subscriber platform Colour Hive membership features all our forecasts, reports and publications.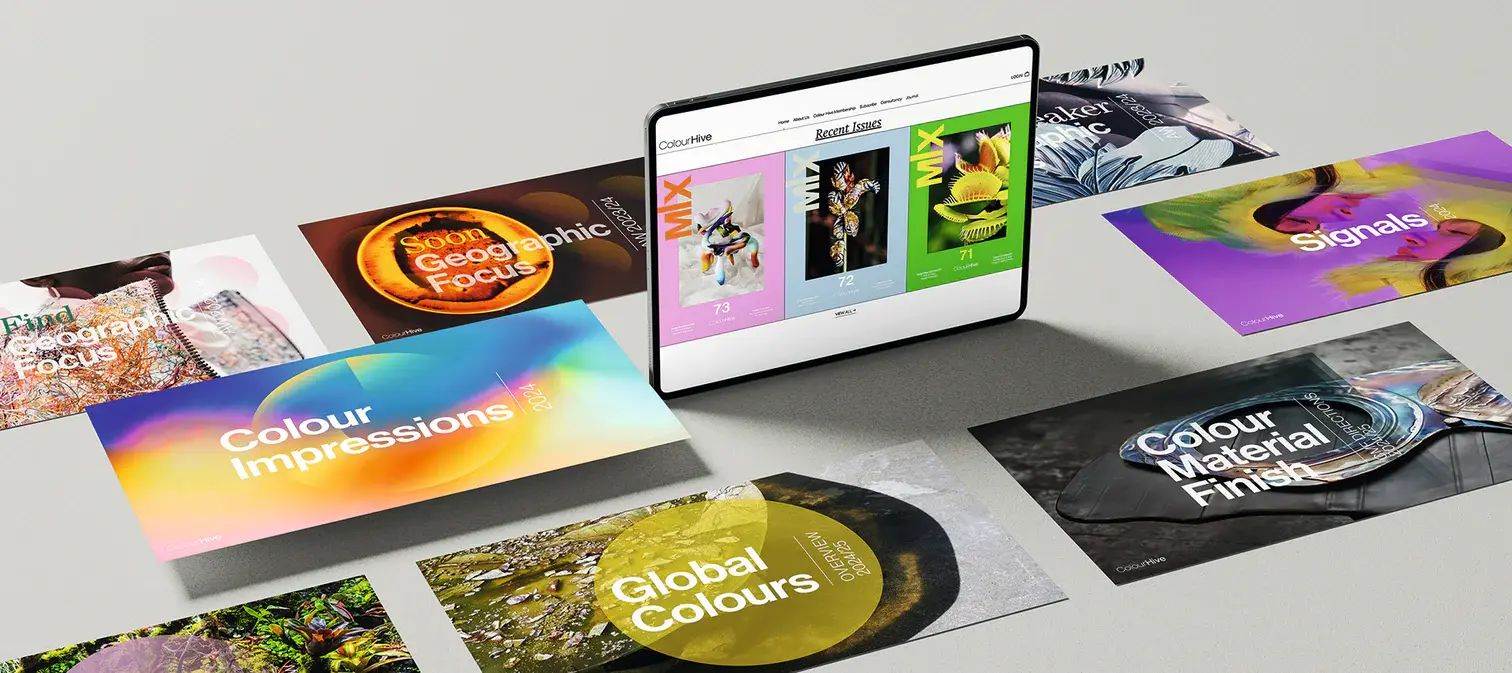 We've designed colour collections from ten to 2000 colours, conceived colour and material strategies and created beautiful publications for our many clients.