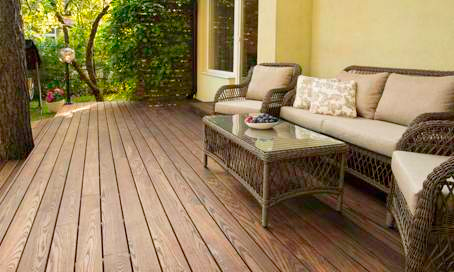 Beautiful, natural and refined.
Our boards are a stunning combination of natural beauty and enhanced function. The results of our innovative process are products that are highly rot resistant without sacrificing strength or pliability. Products with extraordinary longevity and rich, beautiful color.
Thermory decking is exceptionally durable and dimensionally stable with deep, rich color. In short, your timeless, stunning, long-lasting, barefoot- friendly, installs-in-a-breeze, real wood dream deck.
Benchmark Ash Decking